Conference @Shinagawa
This year, for our first time, conferences were held in downtown Tokyo, BEFORE the exhibition, to reduce a multiplicity of various activities during the exhibition: exhibition itself, keynotes, free seminars, etc.
---
Map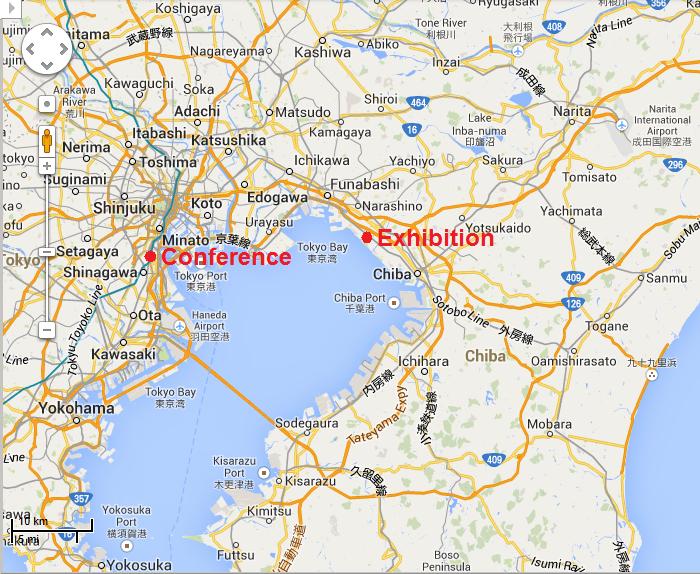 ---
Sessions
Thirty-two 90-minute sessions. No full-day workshops.
[2014-06-09_0006]

This white building.
[2014-06-09_0004]

Entrance.
[2014-06-09_0008]

Situation of a pathway at an intermission.
[2014-06-09_0013]

Conference room for an NFV session.
[2014-06-09_0018]

ditto.
---
A page of tokyo2014

Roy, June 15, 2014