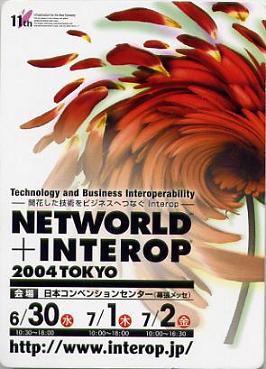 Date:
June 30 - July 2, 2004
Venue:
Makuhari Messe in Chiba-city, about 20 miles east of downtown Tokyo.
Show attendees:
141,605, decreased from 154,389 last year.
Exhibitors:
About 250.
Booth Drop:
FE, GbE or 10GE.
Backbone:
10GE.
External:
10GE *4(Load balanced), twice as much as last year.
Routed protocols:
IPv4 and IPv6, including multicast.
Showcases (iLabs equivalent):
IPv6, VoIP, Security and Broadband Solution (eg. streaming).
Thanks a lot to MediaLive Japan for my PRESS pass!